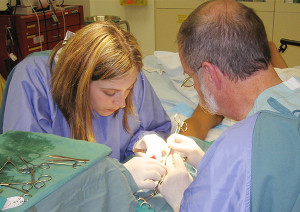 The generalist physician is an incredibly important part of our medical system, and has only recently been re-endorsed within Canadian Medicine.
The concept, training and practice of generalism are very important to enable our best and most cost-effective practice. There is often imprecision around what this actually means, however. There has been a resurgence of discussion about generalism recently. This became crystalised for me when a few of us attended that first World Summit on Generalism in Cairns, Australia in October 2013 (See Appendix A)
Subsequently, there has been much discussion within Canada – led by the Society of Rural Physicians of Canada (SRPC) and the Rural Co-ordination Centre of BC (RCCbc), in collaboration with Australian groups (particularly the Australian College of Rural and Remote Medicine – ACCRM).
Recently, there has been much useful discussion at the BC Provincial FP/GP Privileging Panel around the definition and description of Family/General Practice, both urban and rural/remote.
While these concepts will ring true for FP/GPs, it is well recognized that many specialties and specialists bring a generalist view to their practice.
The most recent definition is provided below, and further discussion will take place in April at the Montreal meeting.
The generalist is a skilled clinician who, serving a defined population, is competent in the relationship-based, person-centred clinical method; integrates a sensitive, skillful, and appropriate search for disease beyond and beneath the presenting symptom/illness; acknowledges uncertainty; utilizes the cure/attenuation/comfort spectrum of illness management; and addresses community health status indices.
The generalist, working collaboratively with the patient, their family and the health care team to optimize care, will provide comprehensive continuum of care throughout a person's illness experience, and throughout a patient's lifespan, from pre-conception to death. The generalist understands the central role of the person-physician relationship and competently applies the concepts of evidence-informed care, advocacy and stewardship to improve the bio-psycho-social-spiritual health, regardless of the clinical setting.
With self reflection and peer-assessment, the generalist will undertake continual professional self-improvement.
The generalist will undertake to mentor and teach colleagues to the best of his/her ability.
The generalist will strive, wherever possible, to improve the system of care within which he/she works.
Generalism thus, is more than a wide scope of practice; more than the ability of a practitioner and the health care team to provide 'specialized' medical knowledge and skills where appropriate; but supporting full continuity of care through an illness experience by accepting, supporting and guiding a patient's care from initial contact through to resolution; strengthening the relationship and the person's confidence, knowledge and self reliance en route.
January 2015
The Second World Summit on Generalism will be held on 8 – 9 April 2015 at the Fairmont Queen Elizabeth, Montreal followed by the annual SRPC Rural and Remote educational meeting https://www.srpc.ca/secure/coned_rr2015.cfm .
Appendix B demonstrates the cost savings available with an established approach (albeit a report of American experience). Clinical efficacy has been demonstrated many times in different circumstances.