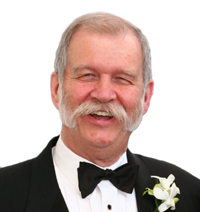 The privilege of being a doctor is to be celebrated. More than four decades of rural generalist practice has provided me with an intimate and fascinating front-row seat to the pageant of human life over three generations. At the same time three decades of "medical politics" at provincial, national and international levels has given me the opportunity to work with a remarkable array of physicians sharing a common purpose of working towards healthier patients, a healthier society and a fulfilled profession.
This has required principled, but firm, negotiation and the innovative creation of new organizations. The BCMA Council of Health Economics & Policy; First Nations medical school admissions; the Wait List; the Joint Standing Committee (the first BCMA/Ministry collaborative committee); Inter-Professional practice and teaching; the Rural Coordination Centre of BC; the Rural Education Action Plan and the UBC Chair of Rural Medicine are examples of this creativity. While we have helped Universities move forward, much work remains to be done supporting our doctors-in-training, in teaching and in reducing the graduation debt load.
While BCMA President, I was privileged to be a part of mobilizing the entire profession in an unprecedented way to get rid of some unjust proration laws that penalized the profession and the public, using the RAD days. I also started the Wait List project – a national first – and, with our rural colleagues, facilitated On-Call recognition. Spanning Doctors of BC, UBC and practice, I have enabled the change of rural practitioners in BC from being a demoralized and marginalized group to being a vibrant, engaged and committed band of professionals finding new ways to deliver better care, and building future practitioners to replace themselves.
My recent work to highlight the dangers of hospital 'privileging-by-numbers' has been very important. My colleagues and I have offered solutions to a constraining, top-down proposal – alternatives that enhance the recognition of our professionalism and our ability to continue to provide what our patients need.
I have come to observe again and again that things learned (and taught!) in rural practice often have broad application in urban and larger environments. My years in leadership roles and at the Boards of both the BCMA and CMA have provided unique opportunities and perspective in both seeing what must be done to serve the profession and the public, and then doing it.
Despite the continued conscientious work by physicians, Canada has recently been ranked 10th of 11 Western Nations' Health systems by the Commonwealth Fund and 5th of 11 for costs per capita. The well-recognised Federal retreat from Canadian Health Care responsibilities has been a large part of this, and must change.
 The profession is called upon to provide active, thoughtful and sometimes forceful leadership. This is the kind of perspective I will bring on your behalf as President of the CMA.
Thank you for your support.